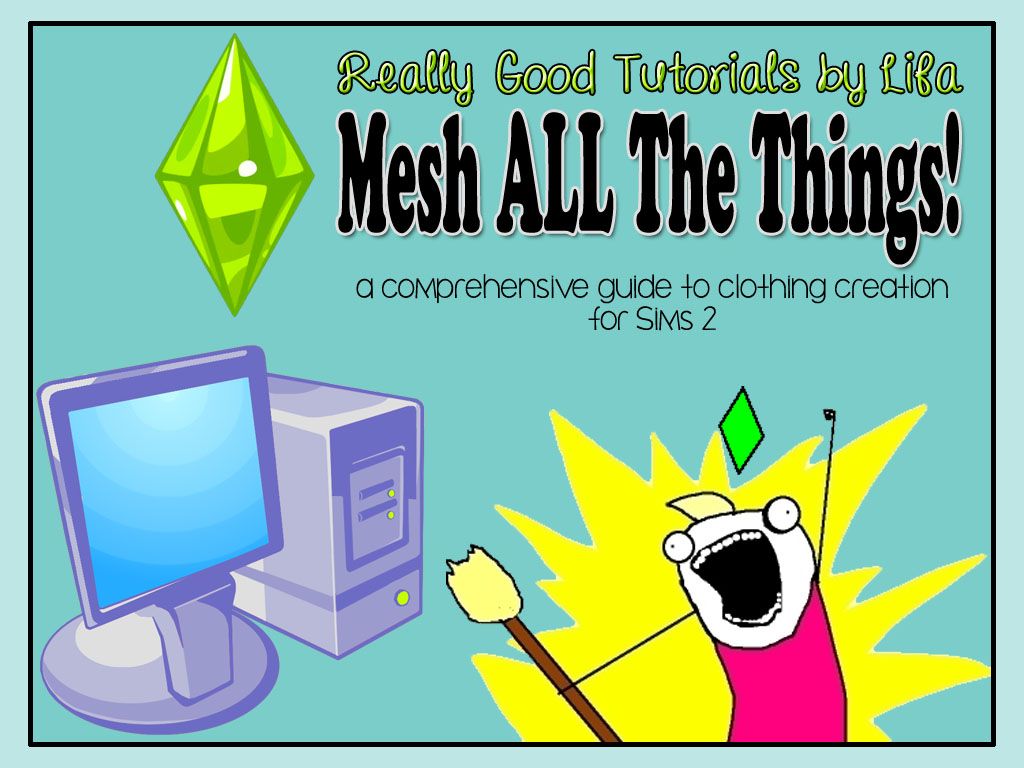 To get started, let's gather our materials! You will need:

SimPE I'm recommending the one marked "user-friendly installer" in the Main SimPE Download section. Now's a good time to grab the Needed Software To Run SimPE, too, if you don't already have it.

Nvidia DDS Utilities It's the first big green Download button on the page. This will allow us to import/change textures later.

Milkshape It's under the blue "download" link on the left side. Milkshape isn't a free program, but it's cheap. Either pay for it or *ahem* figure it out.

The Meshing Toolkit What we're going to use to run automated actions on our mesh.

TSR Workshop Ugh, I KNOW, but we're only using it for a couple Milkshape plugins. Download it anyways.

My WSO actions Any of them you think you might need! For this mesh, I used the AMtoEM & TMtoAM age conversion WSOs, the Aquilegia Better Male Morphs WSOs, the EM morphs WSO, & the Male Bodyshape WSOs.

MayfairSims' WSO actions Again, any you think you might need. For this mesh I used the AMtoTM age conversion WSO. If you prefer the EAxis male fatmorph shape, the AM & TM morphs from this set would be for you.

A basic knowledge of SimPE, Bodyshop, & the completion & understanding of the Unimesh tutorials! ( 1 2 3 ) Yes, this is a "comprehensive" tutorial... on making a usable mesh & on places that new creators might get stuck on. I'm assuming some level of familiarity with the programs, I move pretty quickly, & while I'm sure that new creators should be able to pick up on what I'm doing pretty easily... if you get lost you need to go learn how to walk before you try to run. Those tutorials have a lot of good info about program setup, export/import, etc. that I'm assuming you've already done.

Photoshop or any other image-editing program that lets you work in layers but seriously folks.... PHOTOSHOP.

Milkshape plugins:
- WesHowe's Unimesh Plugins
- WesHowe's Unimesh Vertex/Normal Merge
- Cat's Normal Smoother
- Cat's Mesh Mirror
- Cat's UV Data Merge
- Cat's UV Flip
- WesHowe's Body Mesh Joint Assignment Tool
we don't use all of these in this tutorial because this is a fairly simple mesh, but they are all good, useful things to have & you should DOWNLOAD THEM!

Install your Milkshape plugins:
The plugins we need from the TSR Workshop require it to be installed. Once you install it the plugins are located in
C:\Program Files (x86)\The Sims Resource\Extras\Milkshape Plugins (on a 64bit operating system)
OR
C:\Program Files\The Sims Resource\Extras\Milkshape Plugins (on a 32bit operating system)
Copy those & ALL OTHER plugins you downloaded into file location
C:\Program Files (x86)\MilkShape 3D 1.8.4 (on 64bit)
OR
C:\Program Files\MilkShape 3D 1.8.4 (on 32bit)

Open Milkshape. If you've installed everything properly, your File/Import&Export & Vertex menus should look like this: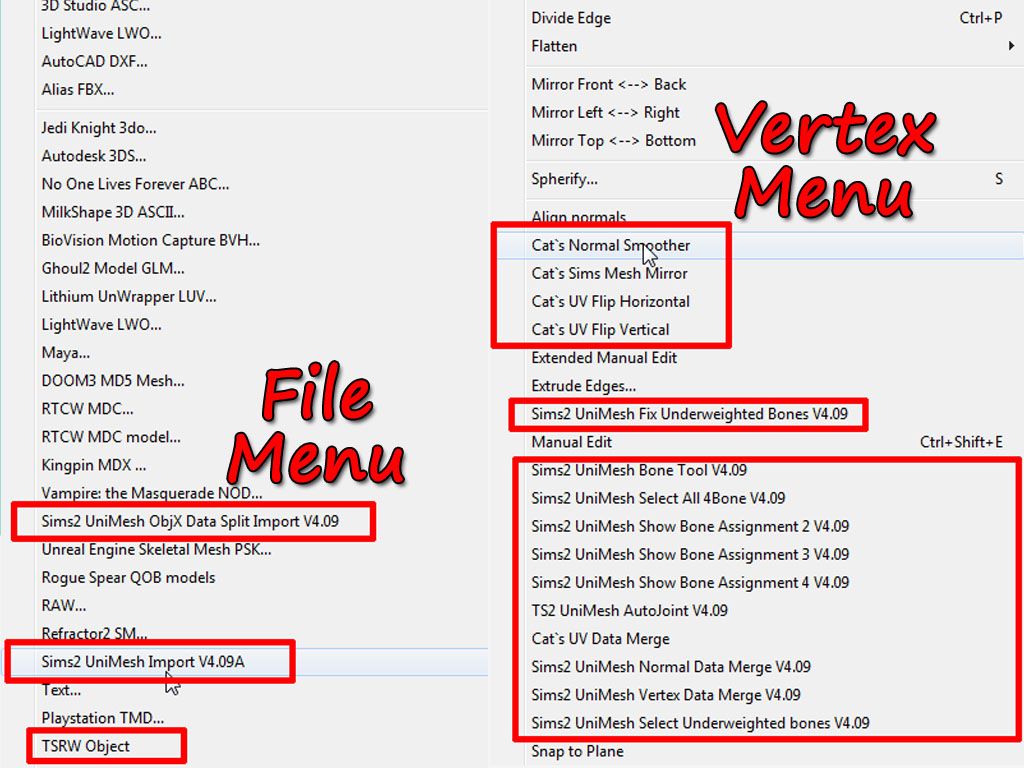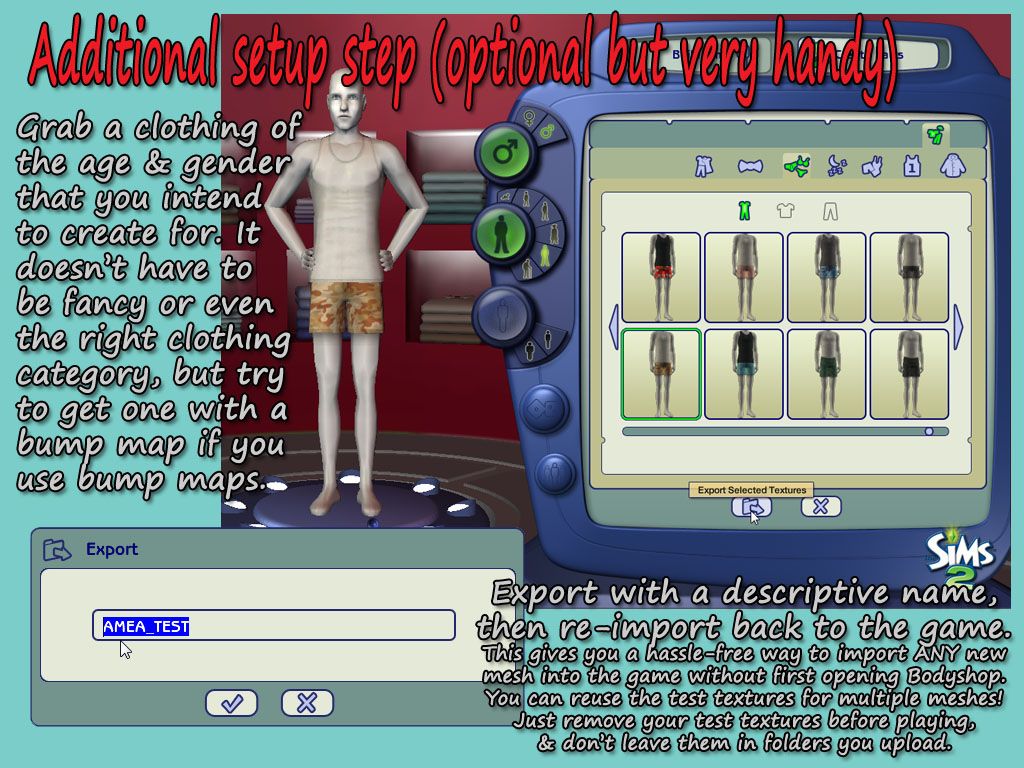 Are you ready? Let's get started!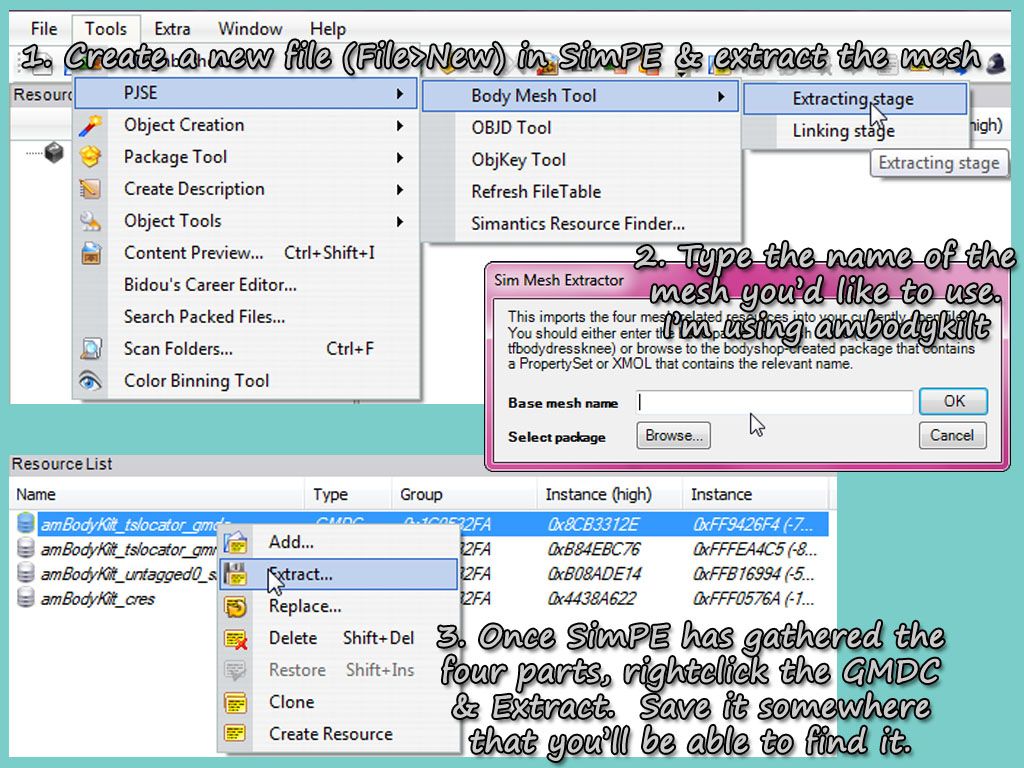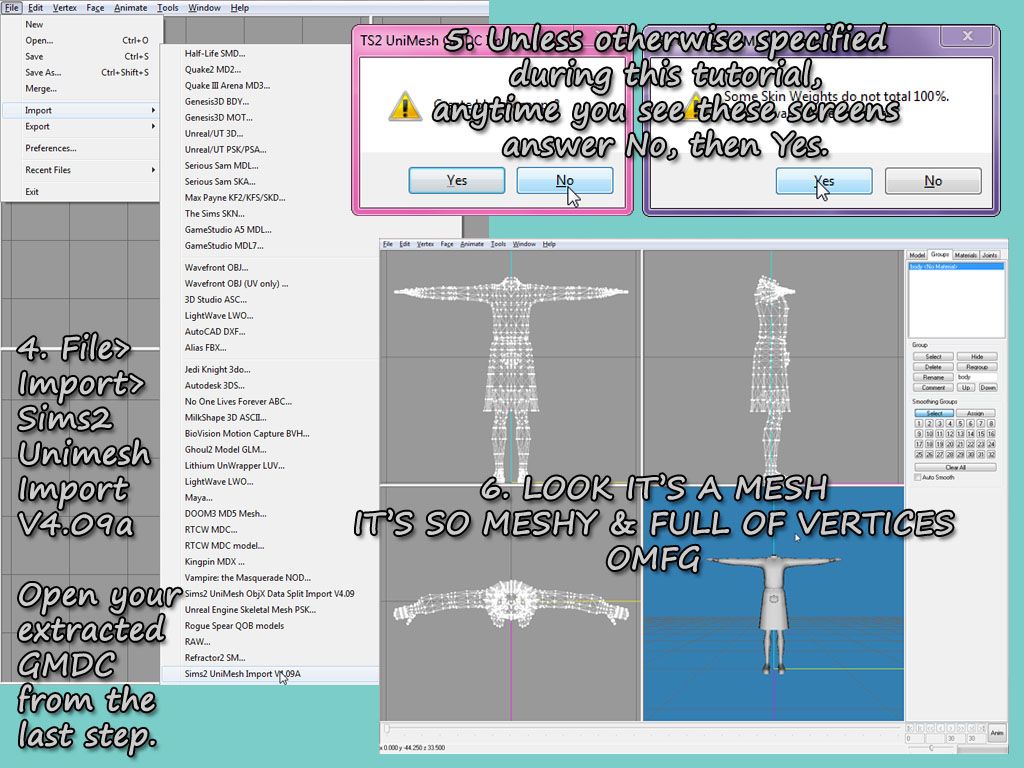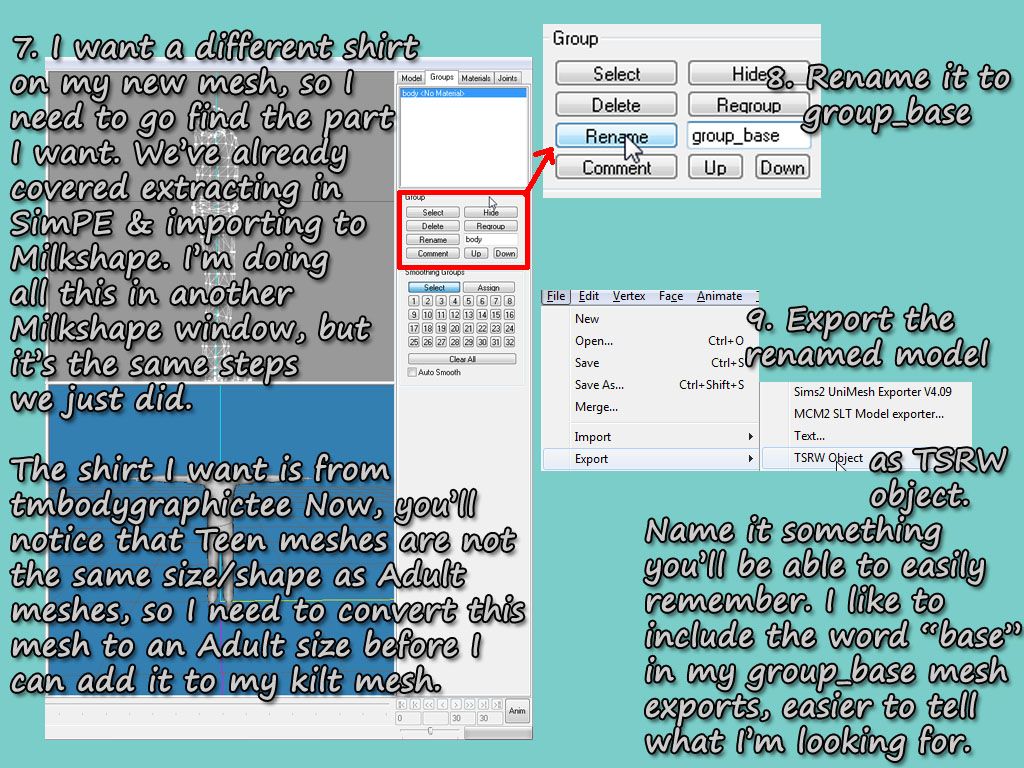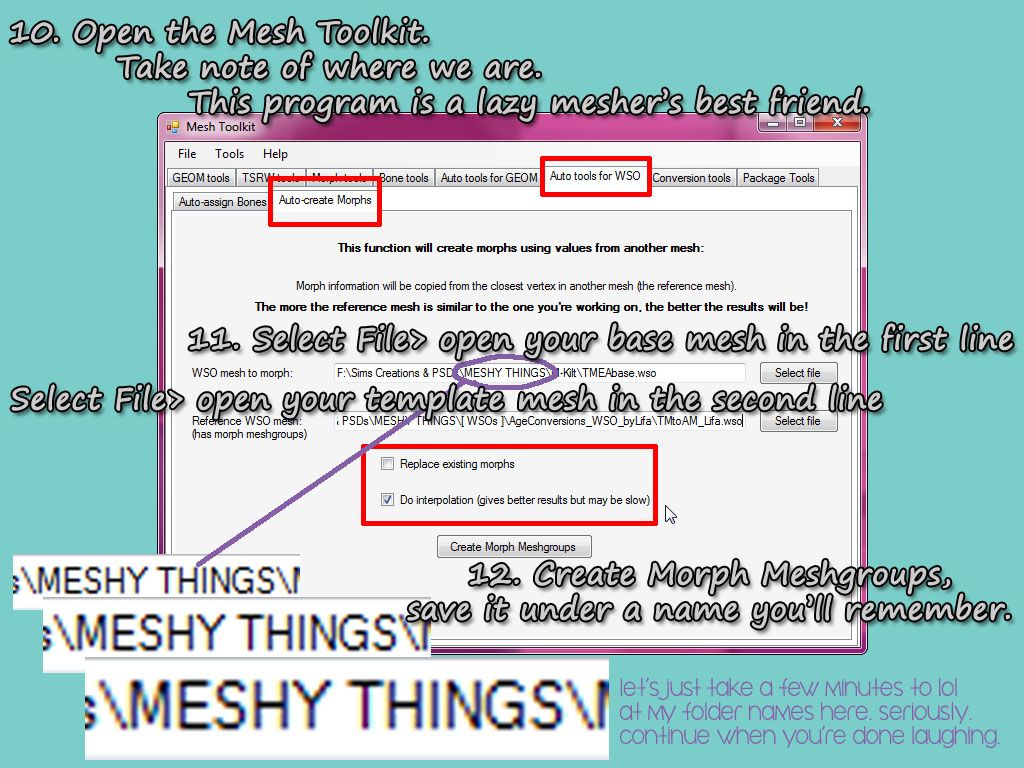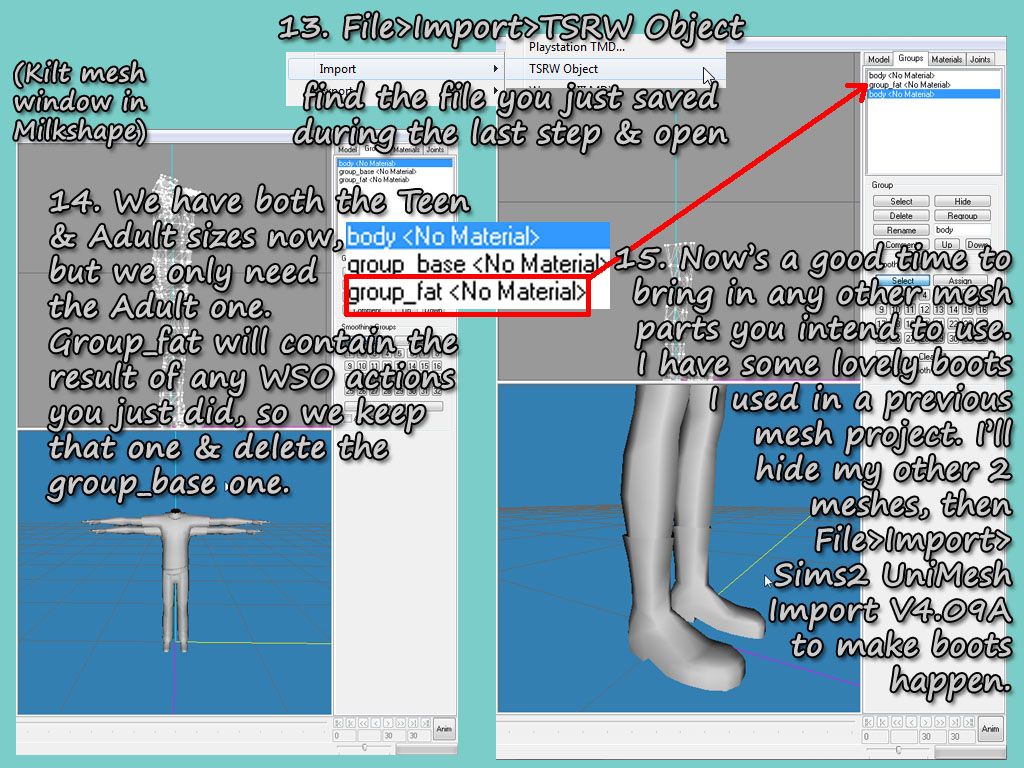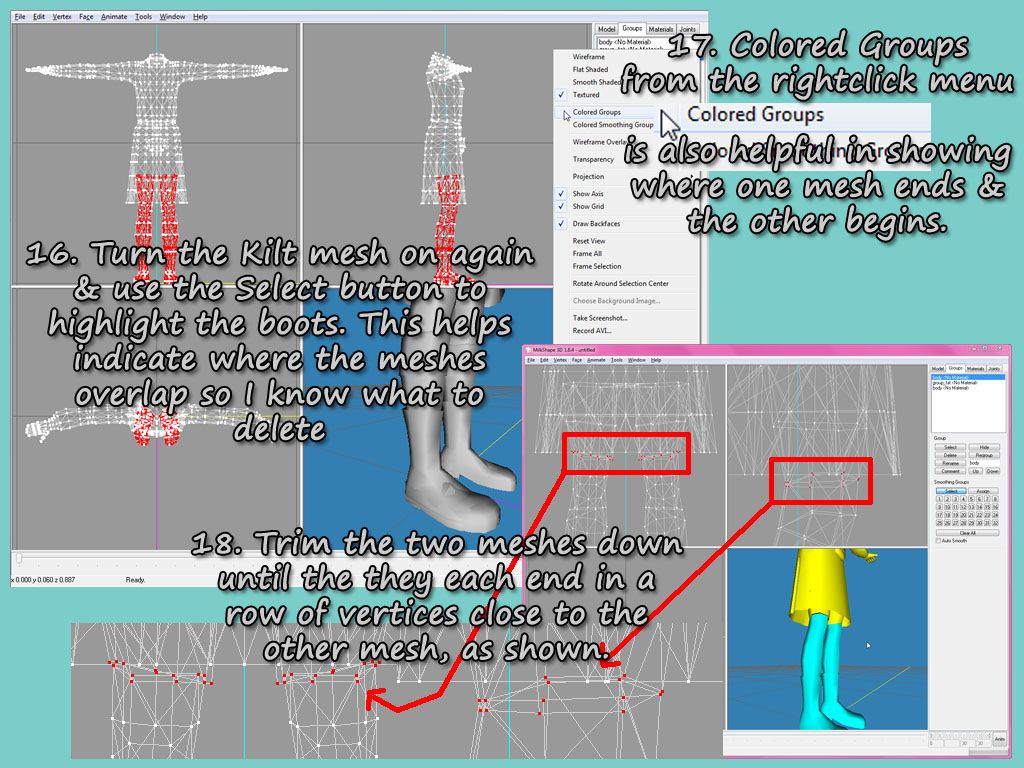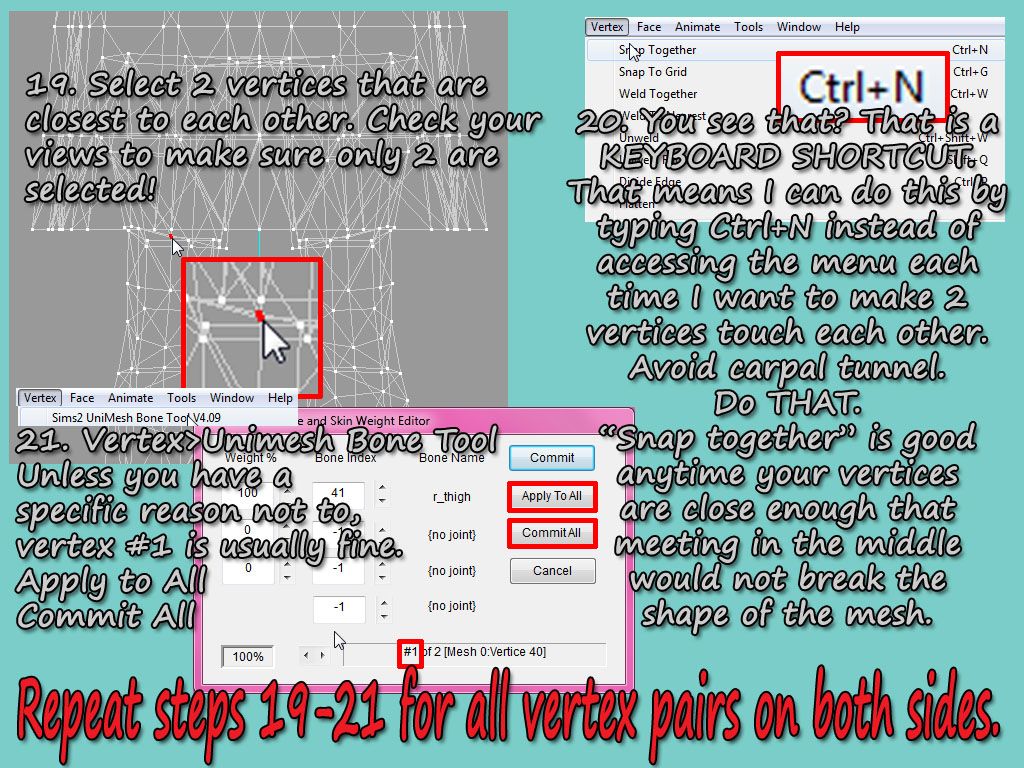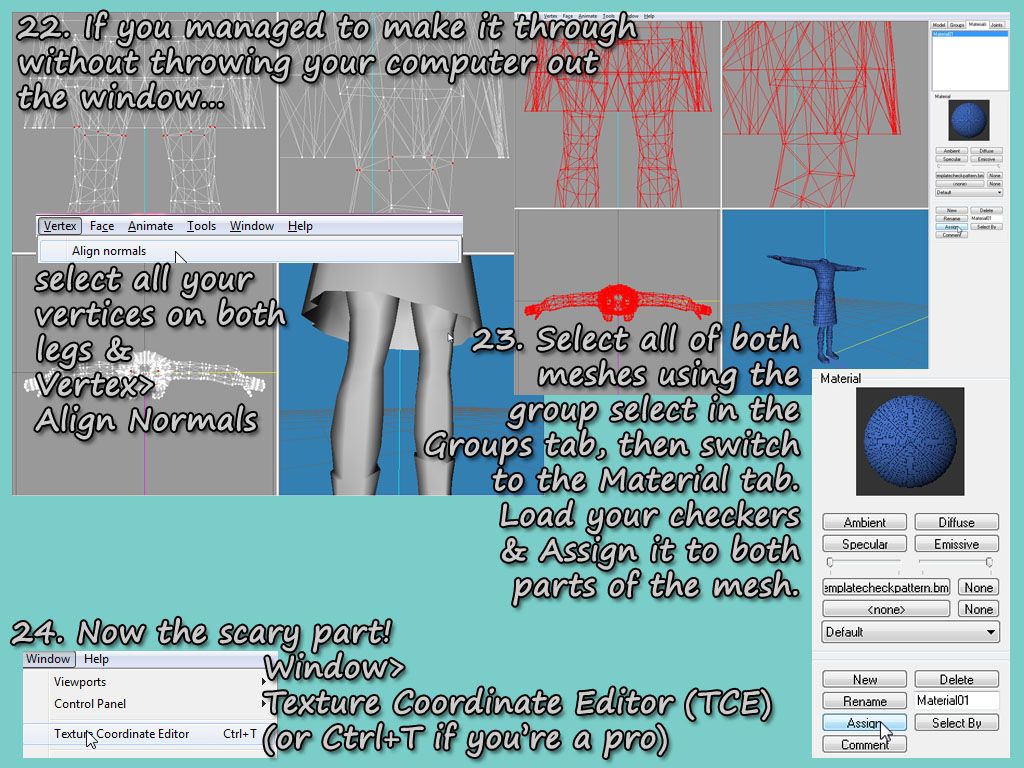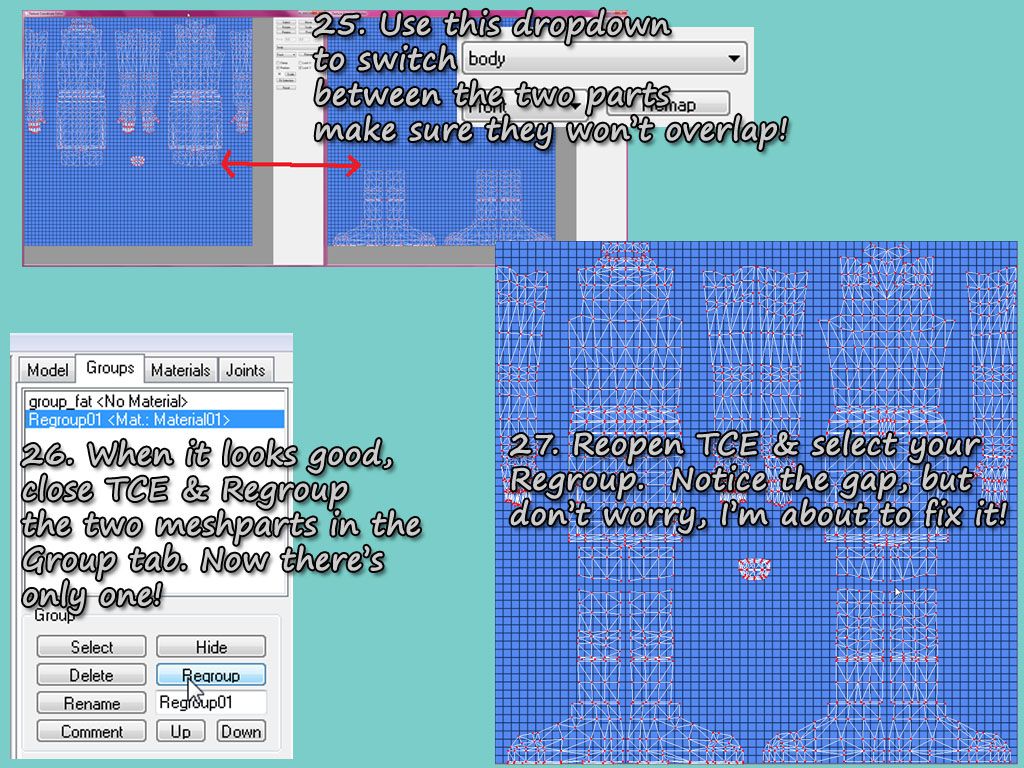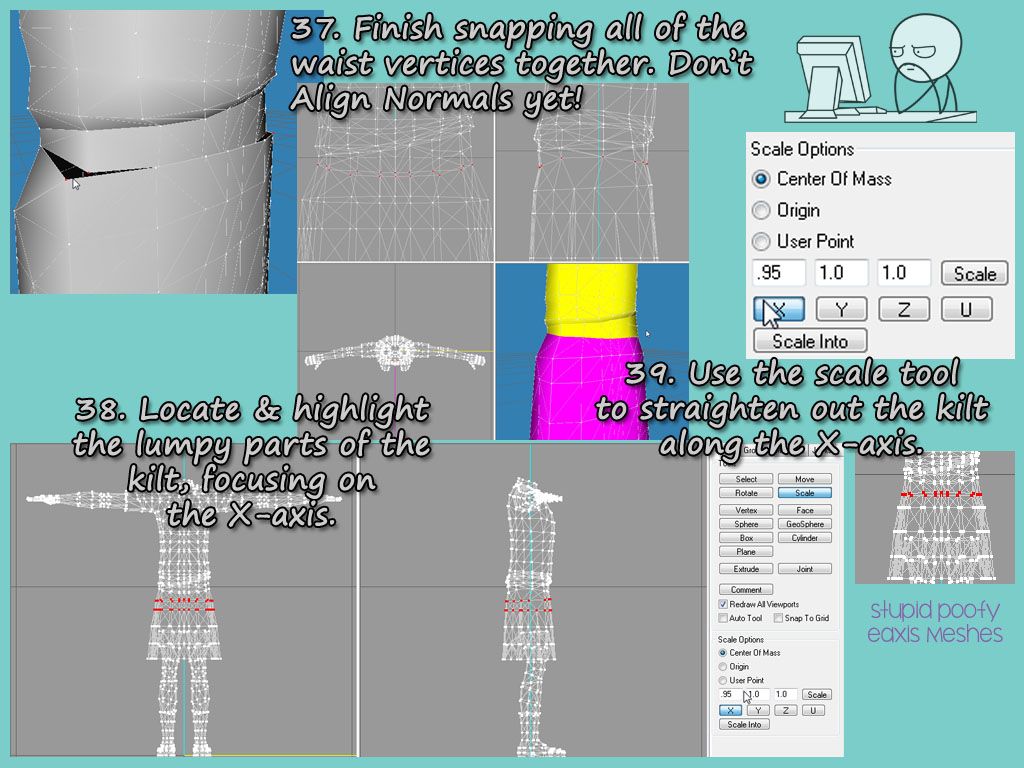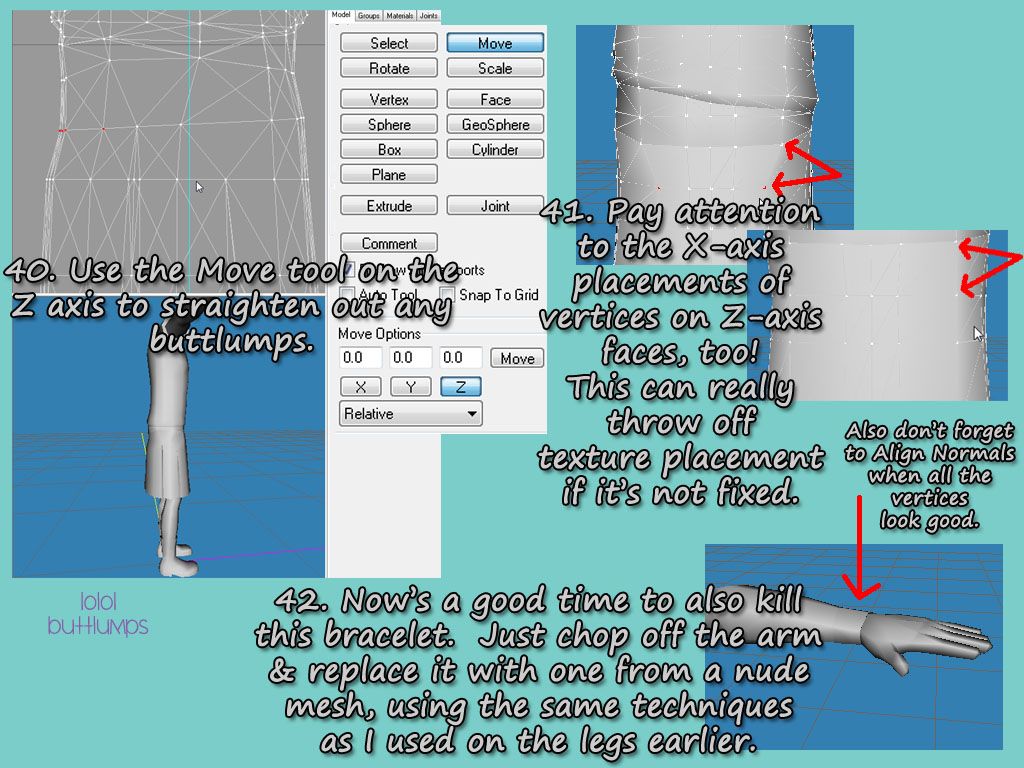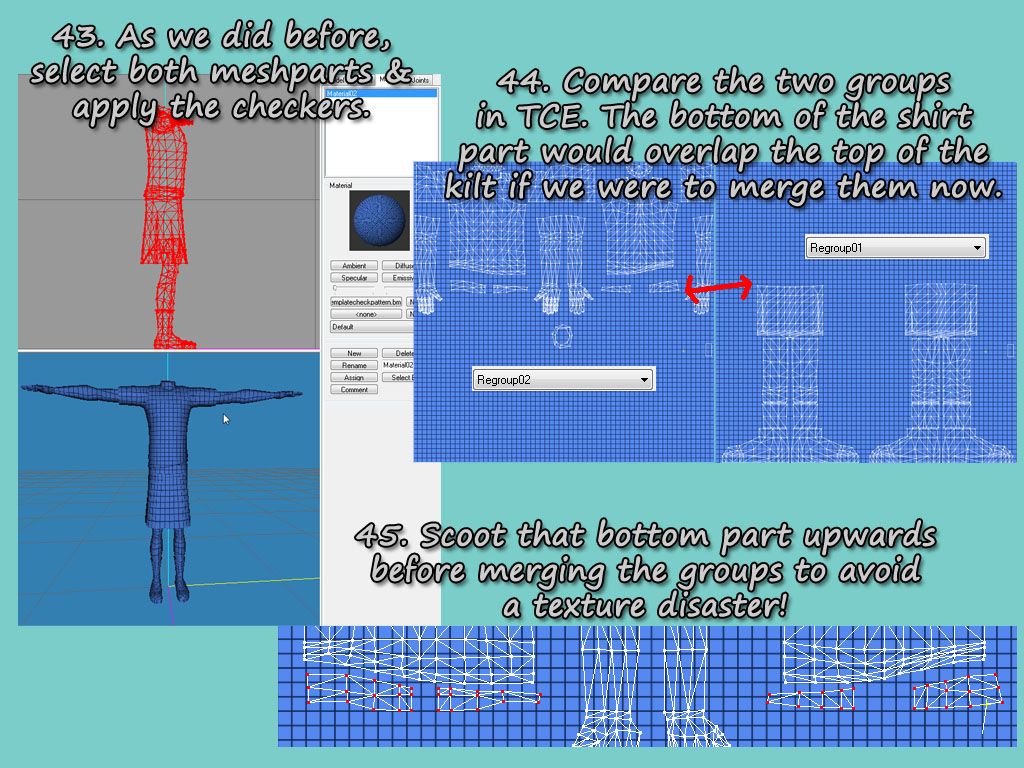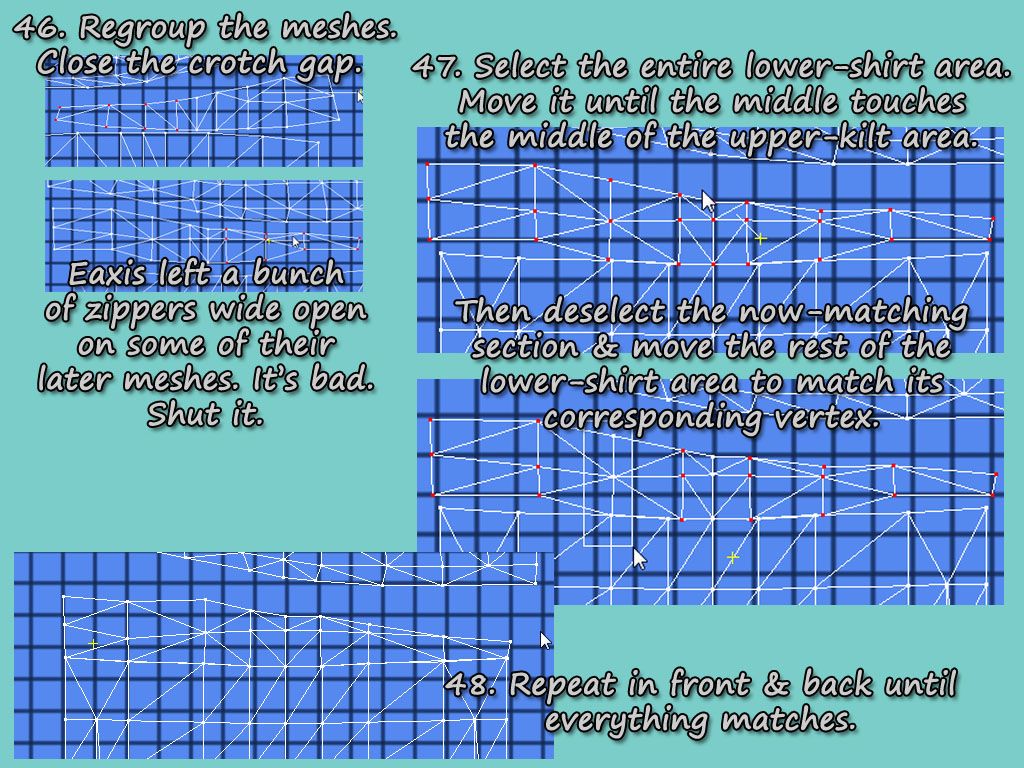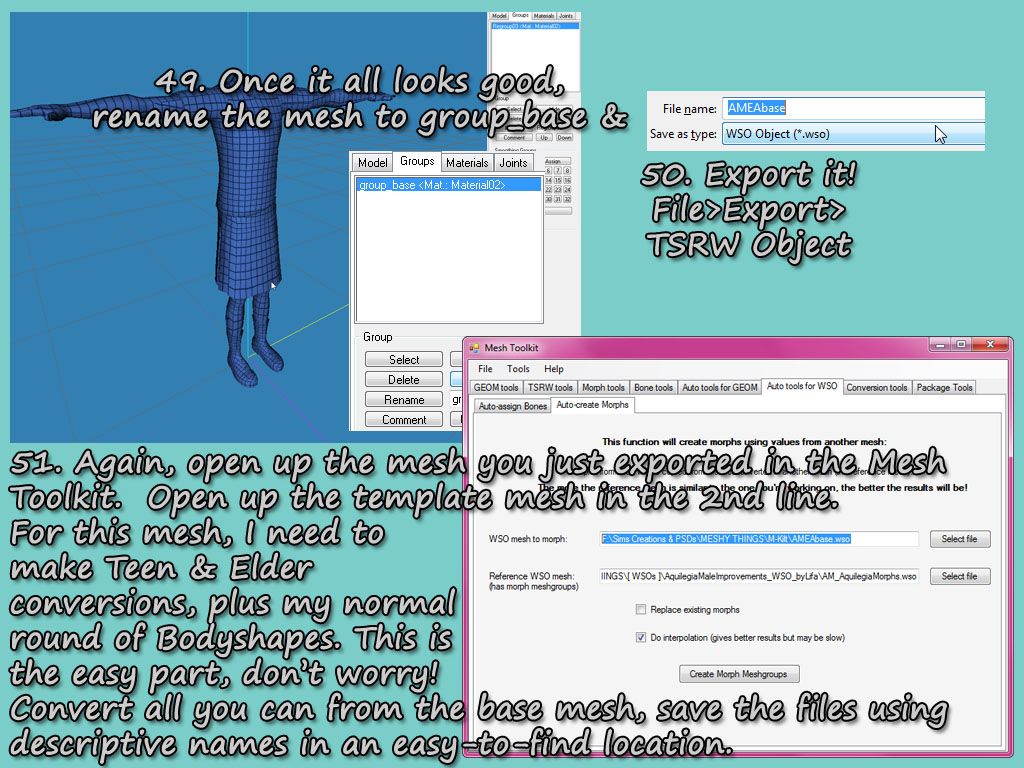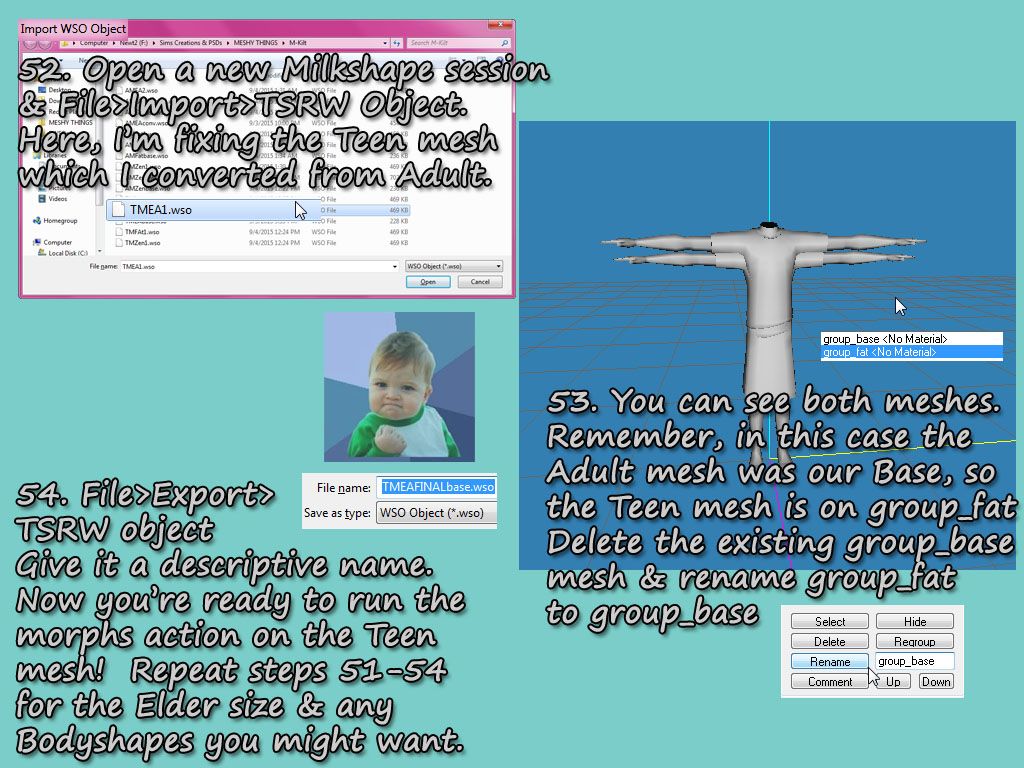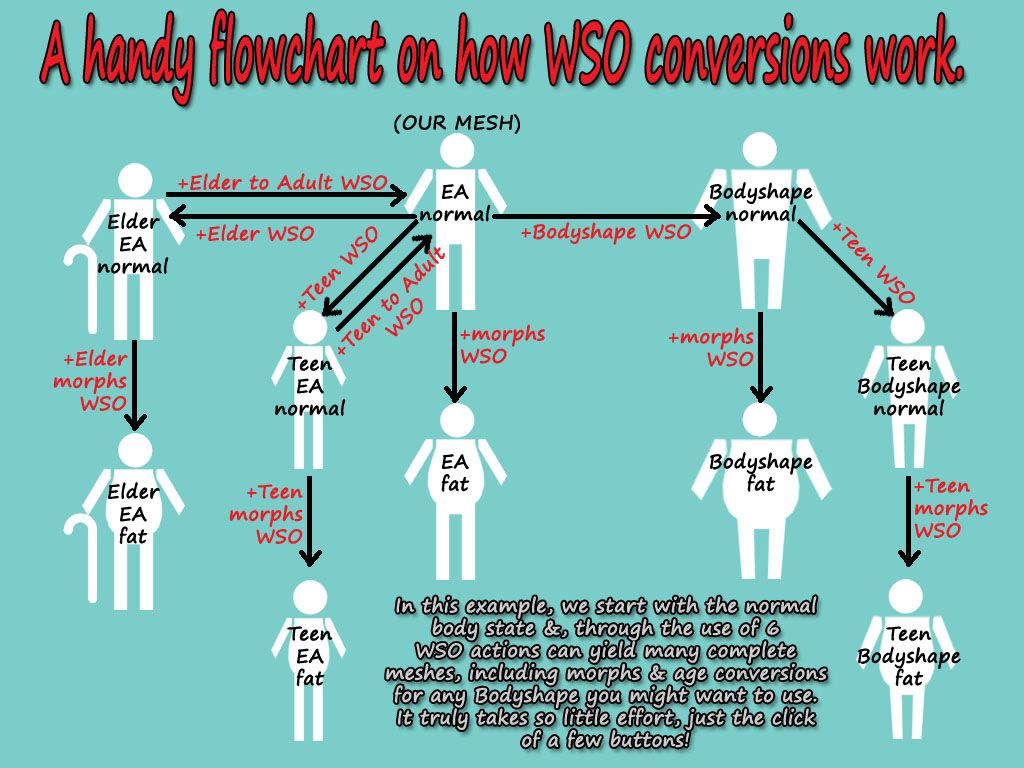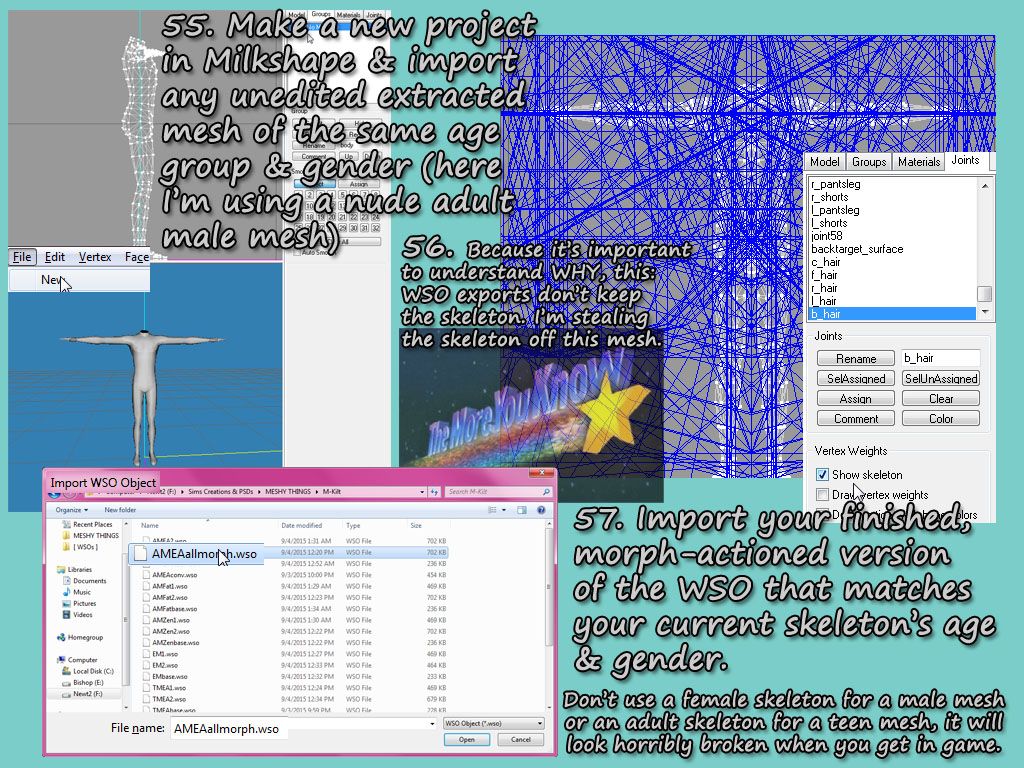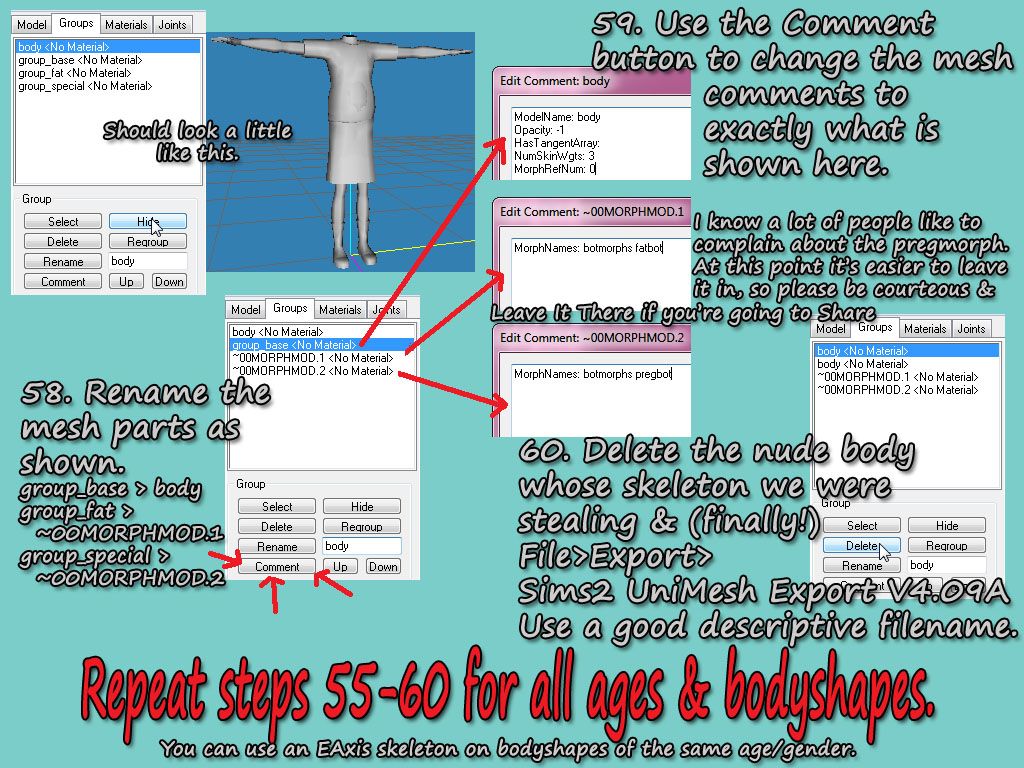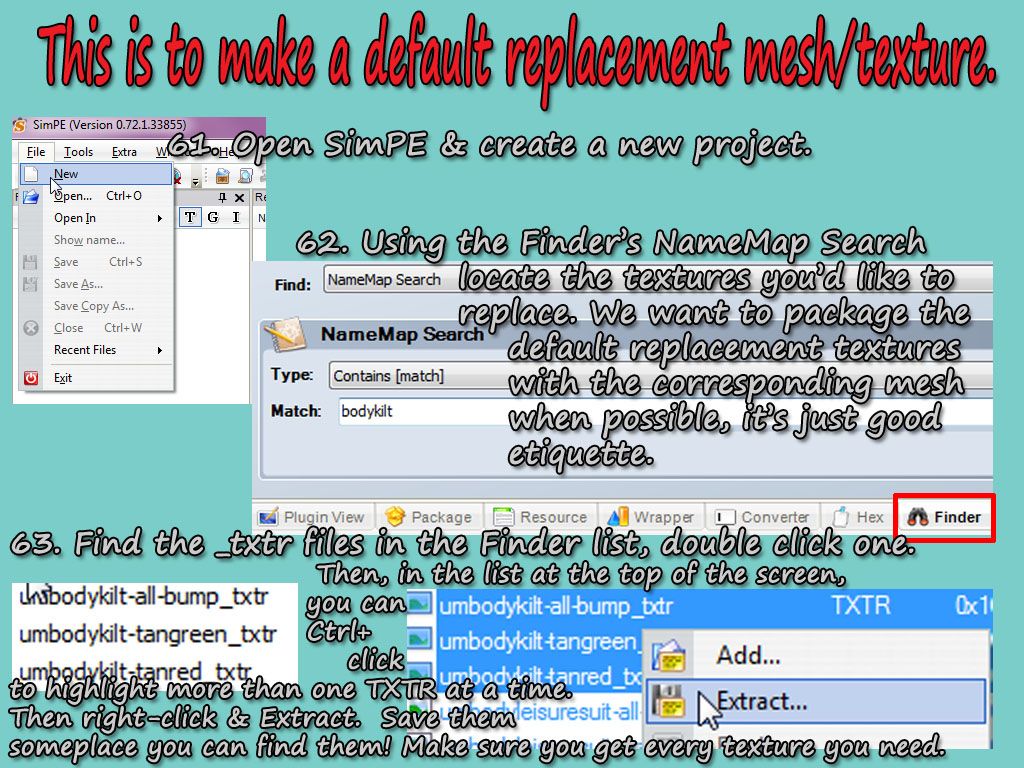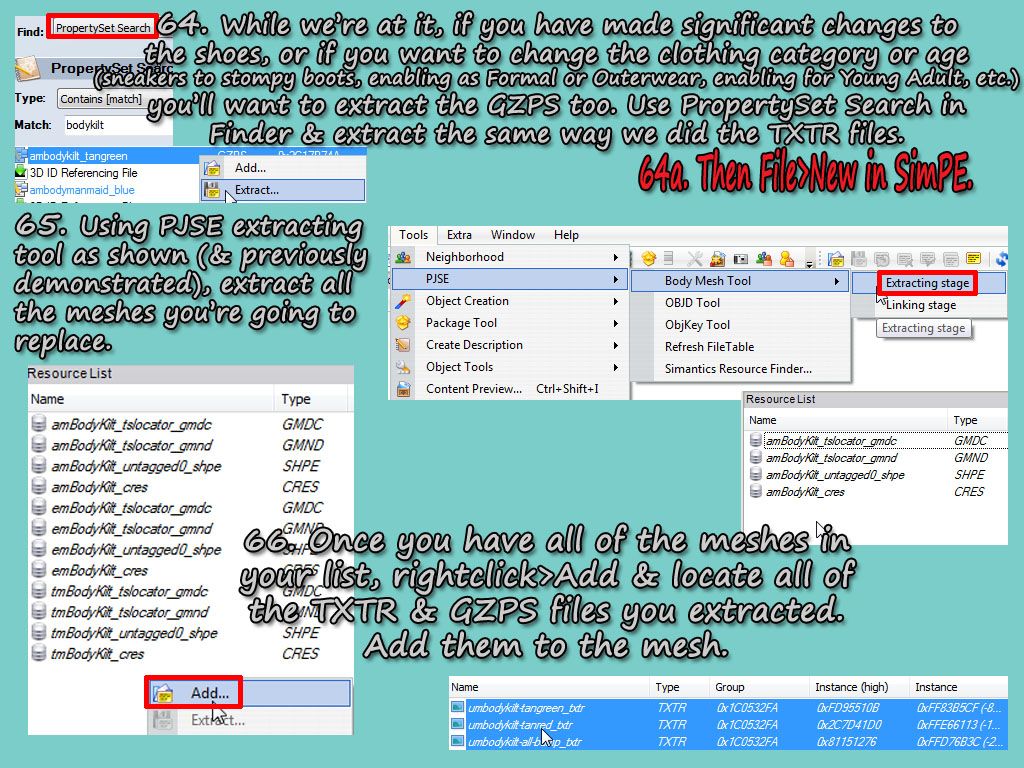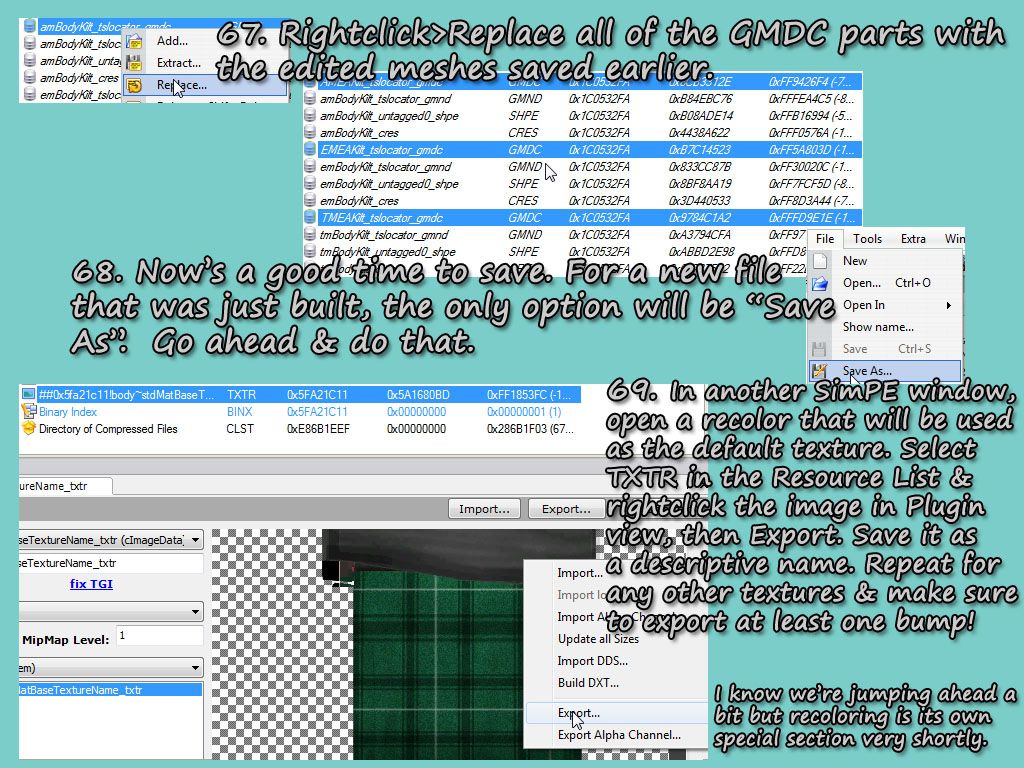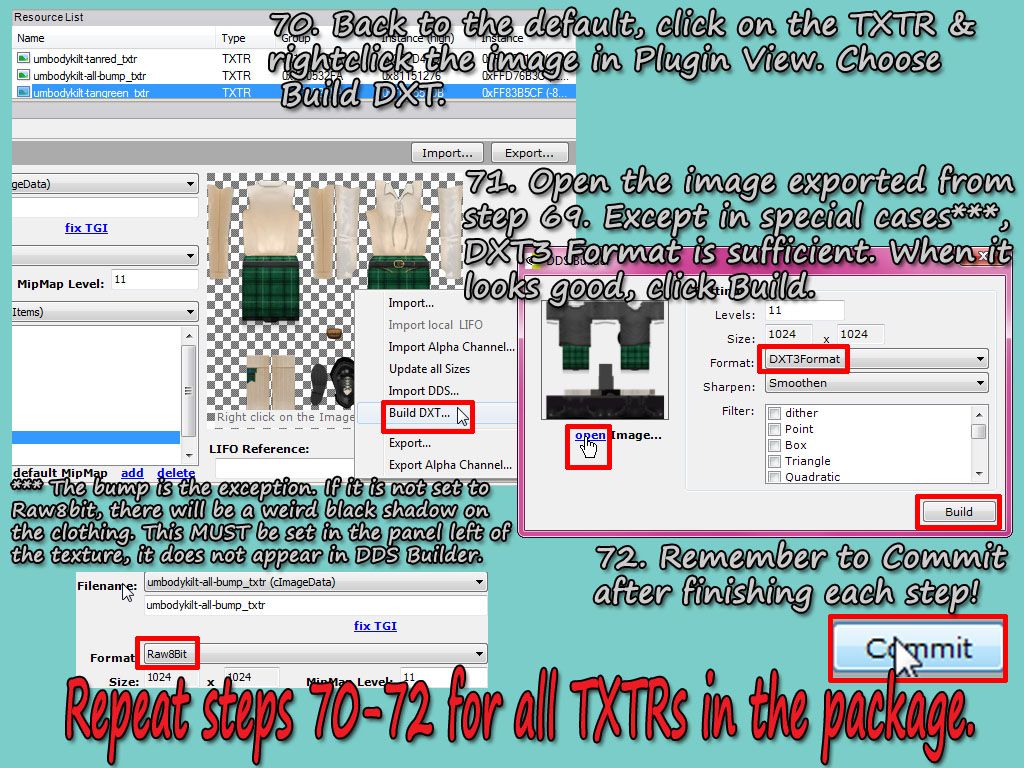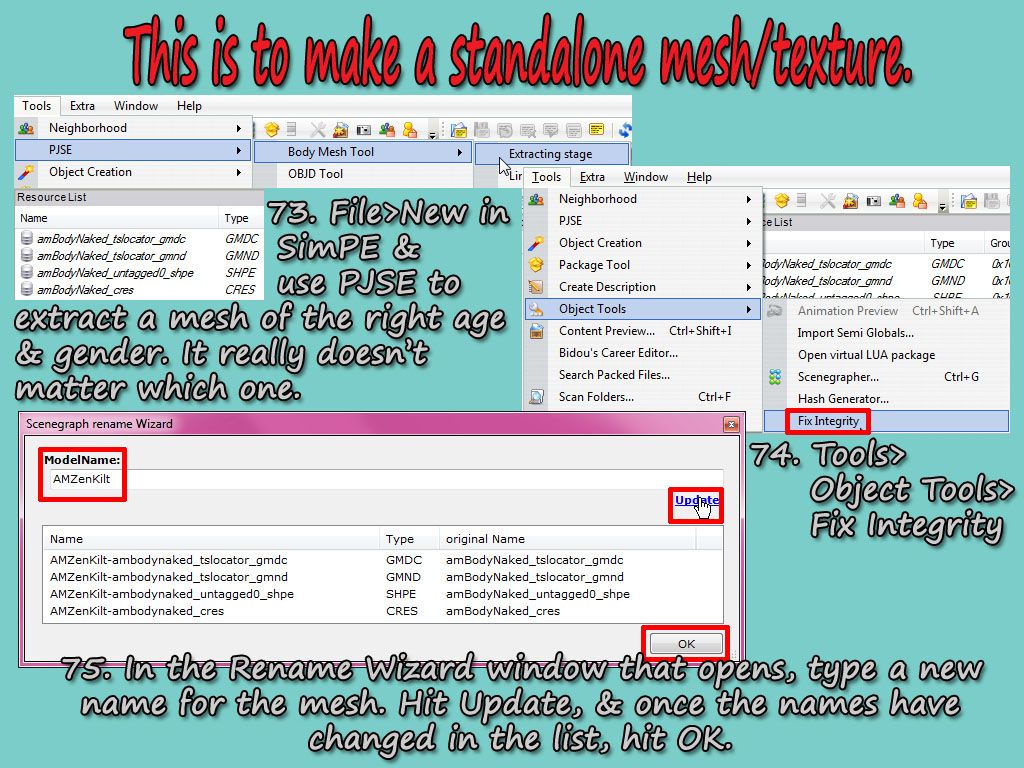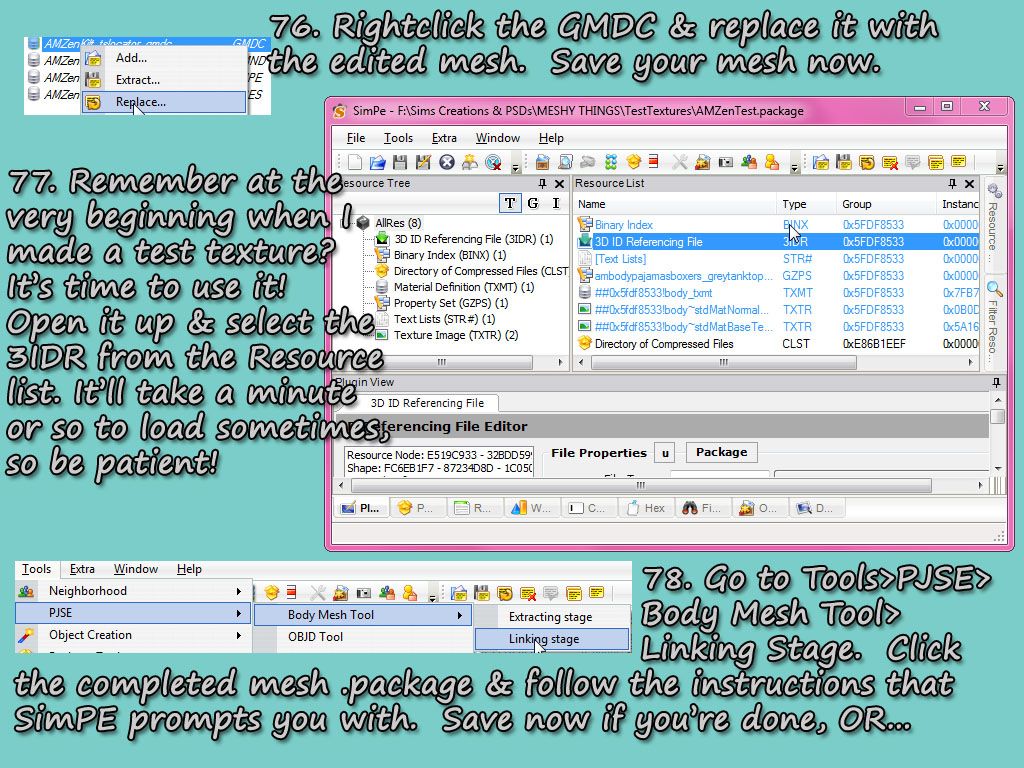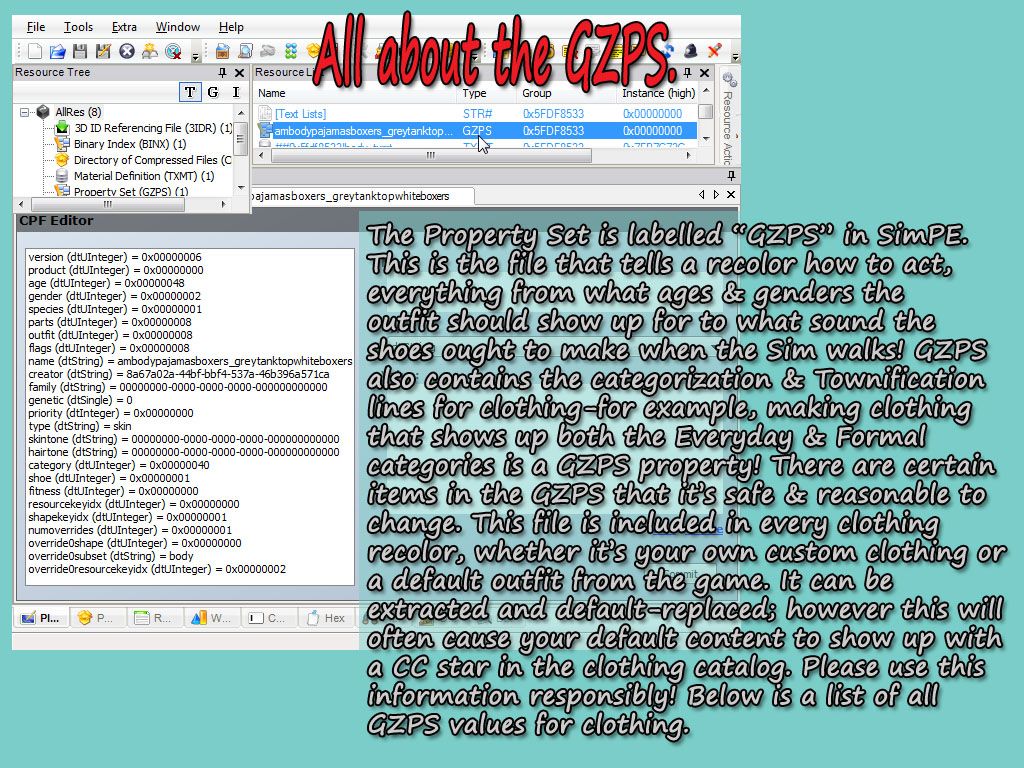 Going to switch to text for a moment for copypastability. Most of these values are ripped directly from AlmightyHat's Dreamwidth or old MTS tutorials by J.M. Pescado (yes, the same guy who does MoreAwesomeThanYou)

Possible values for "age (dtUInteger)"
0x00000020 Baby
0x00000001 Toddler
0x00000002 Child
0x00000004 Teen
0x00000040 Young Adult
0x00000008 Adult
0x00000010 Elder
0x00000048 Young Adult & Adult
0x00000050 Adult & Elder (Can enable Adult-meshed clothes for Elder OR Elder-meshed clothes for Adult! Or both!)
0x00000058 Young Adult, Adult, & Elder (I recommend only using this to enable Adult-meshed clothes for YA & Elder. Enabling Elder-meshed clothes for YA isn't harmful to your game but isn't all that useful outside of a Granny Goes Back To College scenario.)

Possible values for "gender (dtUInteger)"
0x00000001 Female
0x00000002 Male
0x00000003 Unisex (only use on Baby, Toddler, & Child ages)

Possible values for "flags (dtUInteger)"
0x00000000 Townies can spawn wearing it.
Any Other Number Townies cannot spawn wearing it.

Possible values for "outfit (dtUInteger)"
0x00000007 Casual (Everyday outfit)
0x00000008 Swimwear
0x00000010 Pajamas
0x00000020 Formal
0x00000040 Underwear
0x00000200 Gym Clothes
0x00001000 Outerwear
0x00000017 both Casual & Pajamas
0x00000027 both Casual & Formal
0x00000048 both Swimwear & Underwear
0x00000050 both Pajamas & Underwear
0x00000207 both Casual & Gym Clothes
0x00000208 both Swimwear & Gym Clothes
0x00000210 both Pajamas & Gym Clothes
0x00000217 all of Casual, Pajamas, & Gym Clothes
0x00001007 both Casual & Outerwear
0x00001020 both Formal & Outerwear
0x00001027 all of Casual, Formal, & Outerwear
0x00001200 both Gym Clothes & Outerwear
0x00001207 all of Casual, Gym Clothes, & Outerwear
---You can also add 100 to any of those values to enable the outfit as Maternity also. All this does is let you see your Sim wearing the Maternity-enabled outfit they have on (instead of the default Maternity outfit) in the family loading screen & does not prevent you from having to use a hack to set any outfit as maternity wear. I find it really useless to do this, personally, but you might want to.

Possible values for "shoe (dtUInteger)":
0x00000000 No Shoe - Used on top-only separates.
0x00000001 Barefoot - No shoes.
0x00000002 Heavy Boot - Stompy boots & heavy-duty shoes. This is not a cowboy boot.
0x00000003 Heels - High-heels, cowboy boots, & anything with a hard sole. Makes a clicking noise when walking.
0x00000004 Normal Shoe - Shoes with rubber or soft soles, such as sneakers or casual loafers.
0x00000005 Sandal - Flip-flop sandal. Makes a floppy noise.
0x00000006 Footie Pajamas - Soft pajama feet or maybe socks.
0x00000007 Armor - Metal shoes, pretty much just armor. Maybe also robot legs.

& then this is about the point where I was bored to death of screenshots, so have a quick video of me compiling a recolor in Photoshop. 13 minutes in 2 videos, no voiceover, CAS music. Should be pretty obvious how I am accomplishing the results I'm getting for most of the video. I really really tried to do everything through file menus but didn't succeed because it's so out of my normal pattern, so if you just see something randomly happen without me touching anything it's because keyboard shortcuts.